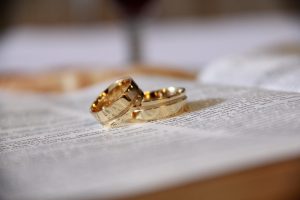 2020 is a magical year to get married. It's the beginning of a new decade and many soon-to-be brides and grooms are already planning for that special date. Throughout the years, various trends have come and go to make weddings and marriages uniquely spectacular. If you and your spouse are planning to make it official, you should be aware of the latest popular wedding trends. Below are just a few you should consider jotting down in your wedding agenda.
Don't Rush Into It!
Some couples will feel tempted to start planning their wedding immediately after getting engaged. But it's best that you don't rush into it just yet. Enjoy your time together during the engagement period. Eventually, you will both decide when it is time to plan for the wedding. There's a saying that goes "people are more concerned with the wedding rather than the marriage." Take time in planning the wedding and the marriage after will be just as enjoyable.
Simplicity
Traditional weddings were big and immersive for a tremendous number of attendees. Some today are still massive. But some others have also taken to become much more simplistic. One of the biggest worries of planning a wedding is finances and often couples—in today's day and age of economic strife—will likely plan on having a simple, small wedding with very few guests. This does not mean that they are looking for a cheap alternative to having a wedding. Cheap weddings allow the bride and groom to have money left over to pay for other pleasures that can enrich their bond. One example is honeymoons. Some couples may decide to take the cheaper route planning weddings because they've decided they want enough money left over to enjoy their honeymoons.
Environmentally Conscious
Fresh flowers and maybe even fireworks (depending on how extravagant the event is) has appeared in weddings in the past. However, with modern media often stressing the importance of environmental maintenance, some people are focusing on more eco-friendly alternatives to accessorizing their weddings. One of the latest trends adopted and most likely making its way into 2020 is the usage of dry flowers. While dried flowers seem archaic to the wedding traditionalist they are much more environmentally friendly. Wedding planners/couples may also decide to use something else much more visually vibrant and stunning as opposed to fireworks considering that they do tremendous harm to the ecosystem.
Get Your Dress at Bellissima Bride
Now that you know what trends you should incorporate into your wedding and marriage all you have left is the challenge of choosing a dress. It doesn't need to be a challenge, though. Come to Bellissima Bride for your bridal needs. We offer a variety of dresses for you to choose from and our service is guaranteed to leave you satisfied. If interested, make an appointment by calling (954) 426-6116 or visit our Appointments page.