If you have dreamed of being the ultimate princess bride, then the 2019 wedding dress trends will make your dreams come true. After last year's famous royal nuptials with Meghan Markle and Prince Harry, it is safe to say that this year's wedding dress season has been heavily influenced by the royal wedding effect. Many brides-to-be are turning to Florida bridal shops like Bellissima Bride as a trusted source for wedding dress inspiration.

Bellissima Bride is a full-service bridal shop located in Deerfield Beach that has been providing beautiful bridal gowns and wedding dresses at moderate prices for over 20 years. Our wedding dress specialists have extensive experience and knowledge helping brides find the right wedding dress that matches their body shape, style and wedding theme. Whether you are wanting a classic white wedding dress or a nontraditional gown, we have the dress for you.

Top 2019 Wedding Dress Trends

As wedding season is almost upon us, many brides are in the process of doing extensive research on Pinterest and Instagram trying to figure out which wedding dress style they want to wear on their big day. At Bellissima Bride, we are dedicated to helping our future brides find the wedding dress of their dreams. To help with some ideas, our expert wedding dress specialists have rounded up some of the most popular 2019 wedding dress trends that are guaranteed to make your groom and guests shed a tear as they watch you take your first steps down the aisle.

Royal Wedding Fever

From glittering tiaras to regal styles, it seems like designers and brides alike have royal wedding fever this season. The famous royal nuptials of 2018 have inspired many designers to create wedding dresses fit for a future queen.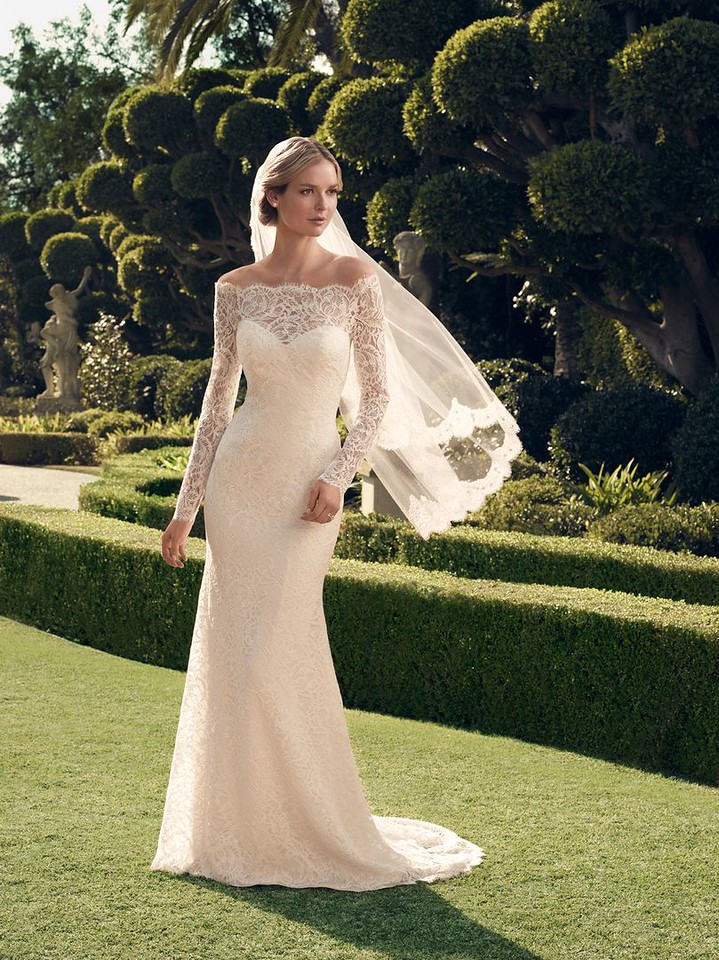 Regal Capes and Trains

Going off of the royal wedding fever trend, the princess vibes are on the rise with capes and full-length trains. Designers have double-downed on longer trains and capes this season, fully embracing this regal wedding look.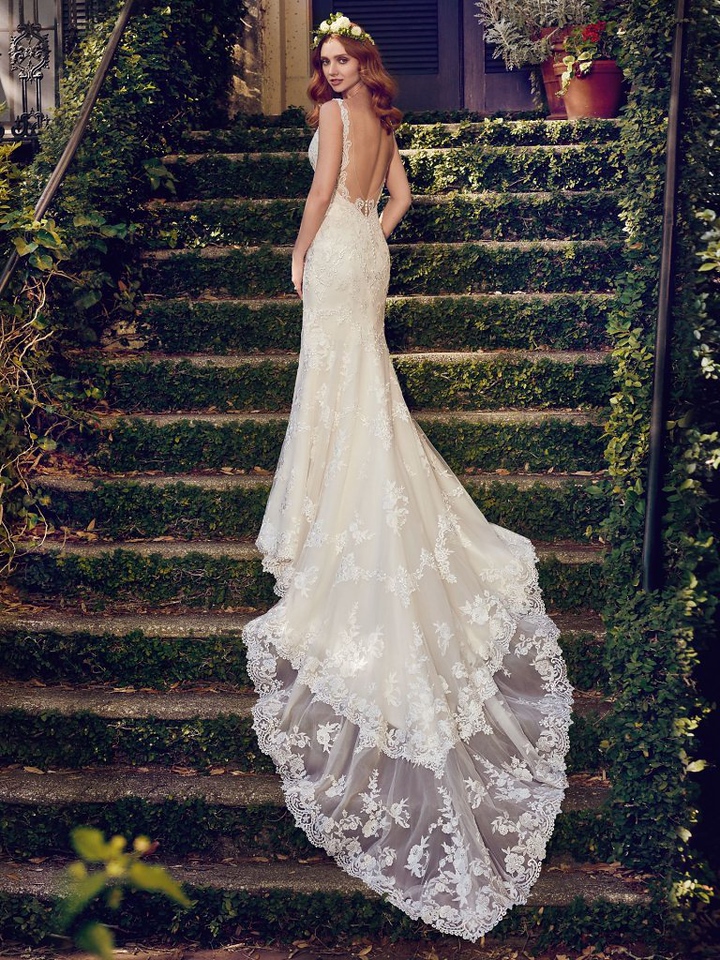 Clean and Simple

This wedding dress season seems to be appealing to the minimal aesthetic in everyone. Clean lines, simple tailoring, and hints of 90s nostalgia have brides falling in love with these classic and timeless wedding gowns.

Floral Wedding Dress Embellishments

Many designers this season didn't hold back when it came to heavy floral wedding dress embellishments. This wedding dress style showcases bold oversized, 3D designs floral embellishments.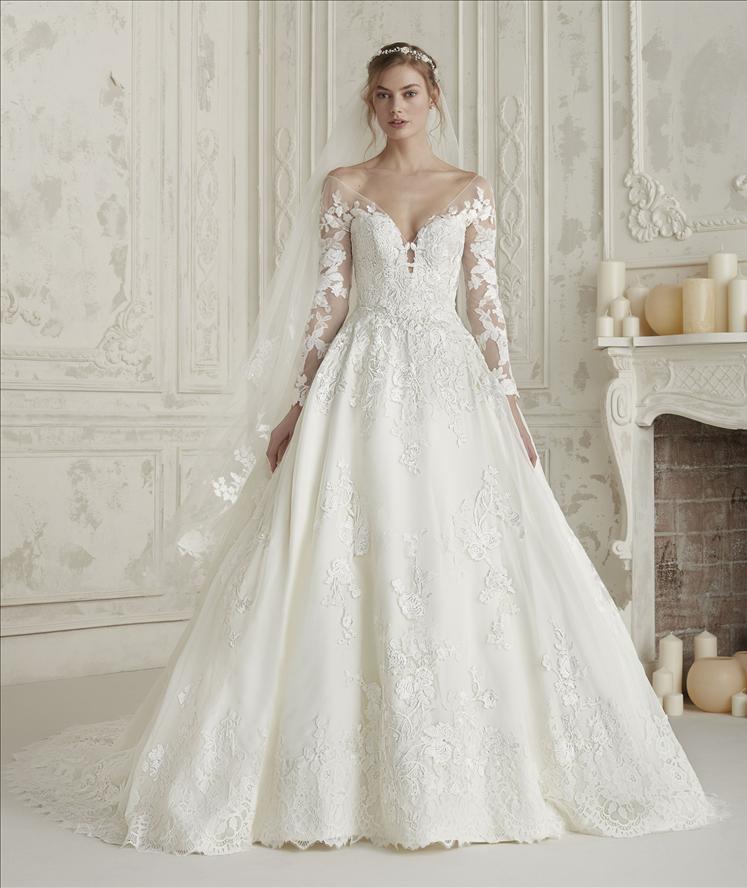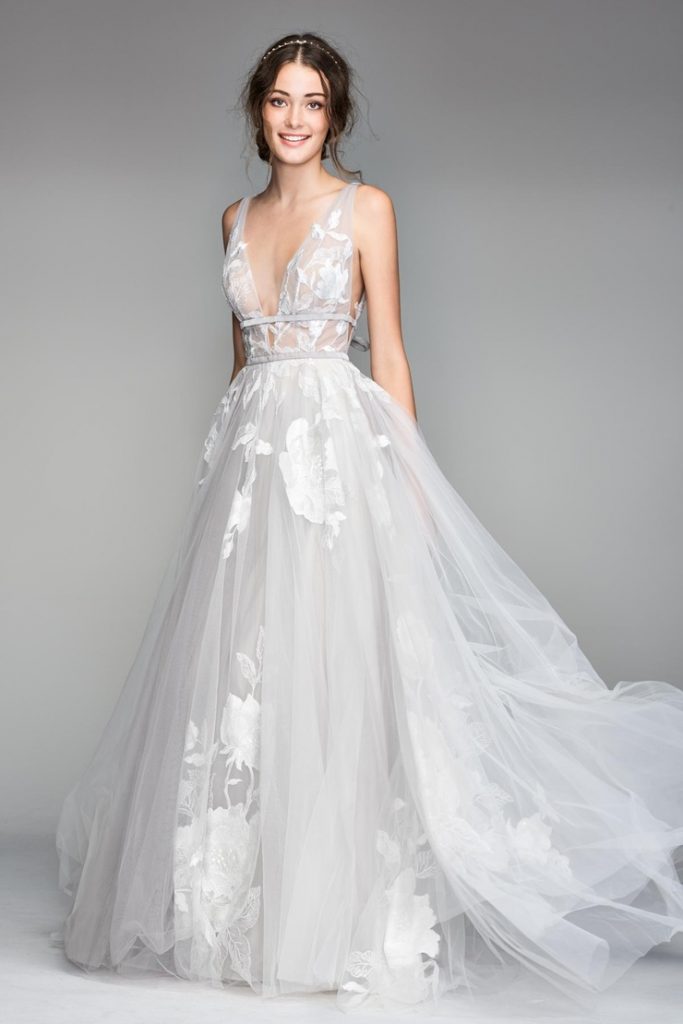 Return of the Ball Gown

Continuing with the royal wedding effect, the ball gown is back and many brides are welcoming the full figured wedding dress style with open arms. After seasons of a-line creations, designers are returning to deliver ball gown wedding dress to the runway.

Mock Turtlenecks
Appealing to the more modest aesthetic, mock turtlenecks seemed to be everywhere this wedding dress season and have made it into our 2019 wedding dress trends to look out for.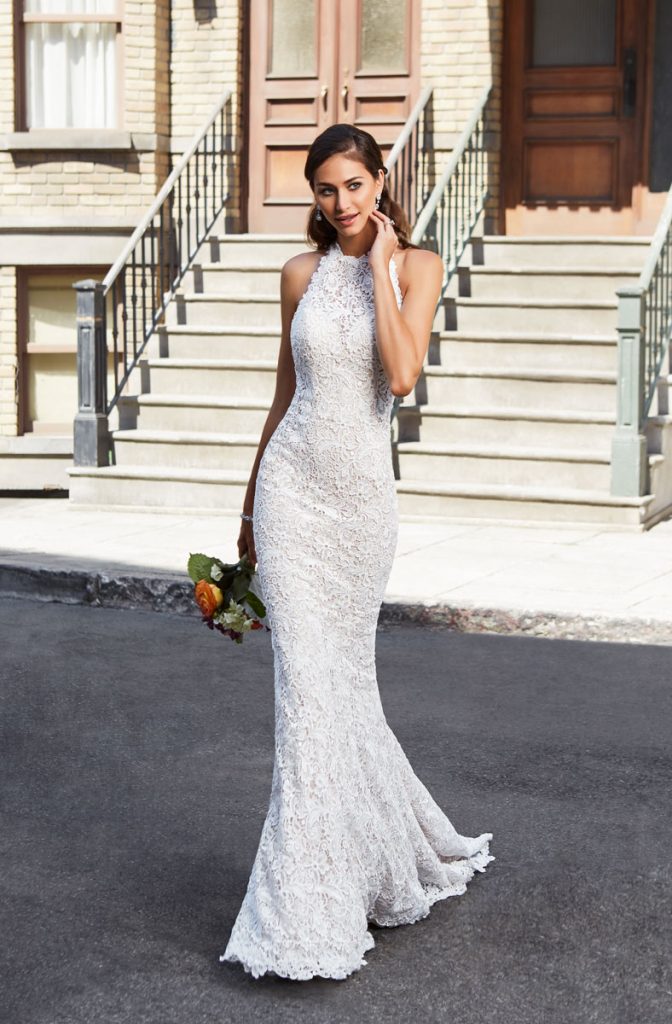 The Super Plunging Neckline

It seems the deep v is getting deeper and deeper as more brides are opting for an ultra sexy bridal look. Top off with some illusion netting, these wedding dresses are sultry yet classy.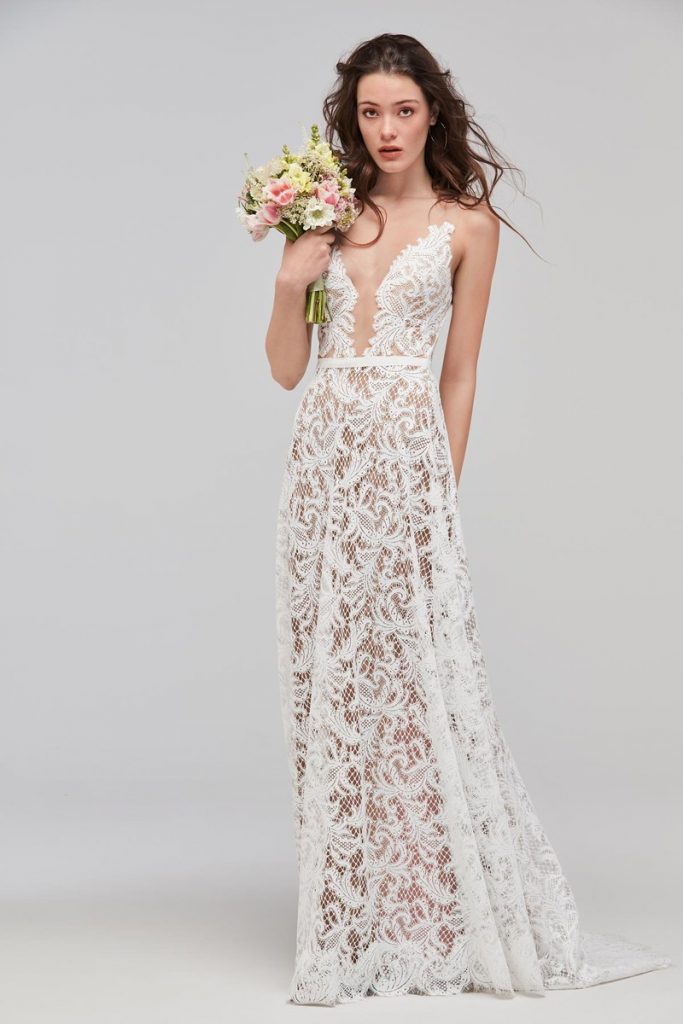 Bellissima Bride Is Your Trusted Florida Bridal Shop

Finding the perfect wedding dress that compliments your style and body type might be one of the hardest tasks of wedding planning. With all of the 2019 wedding dress trends, it can be overwhelming to narrow it down to just one favorite. At Bellissima Bride, we have worked with thousands of brides in the South Florida area to help them find their perfect wedding dress. If you are a bride-to-be in the search for that perfect dress, then request an appointment online today or give us at (954) 426-6116.